WEBINAR - The economic and geopolitical situation in CÔTE d 'IVOIRE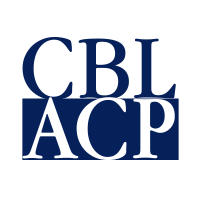 On September 15th next, CBL-ACP, in cooperation with its permanent representative in ABIDJAN and the collaboration of the Chambre de Commerce de Luxembourg, invites you to join a webinar.
Webinar – 30.06 - Doing Business in Tunisia in Times of COVID-19 and Beyond

Foreign direct investment in Tunisia has recorded growth rates of over 20 per cent in the past years and Tunisia is praised for its good investment climate as part of the G20 Compact with Africa Initiative. In addition, export-oriented companies experience tax benefits and since 2011 the German commitment has tripled. With COVID-19 also affecting the Tunisian economy, however, the question arises how joint strategies can be developed to successfully continue on a path of cooperation and mutual win-win relationships.
This webinar will therefore give an overview over the current situation around COVID-19 in Tunisia and the response of the Tunisian government to the outbreak. In addition, it will highlight business opportunities in selected sectors in Tunisia, explain how COVID-19 will affect doing business in these areas and showcase examples of German companies that have successfully done business in Tunisia before and during COVID-19.
Upcoming Webinars of EBCAM's Members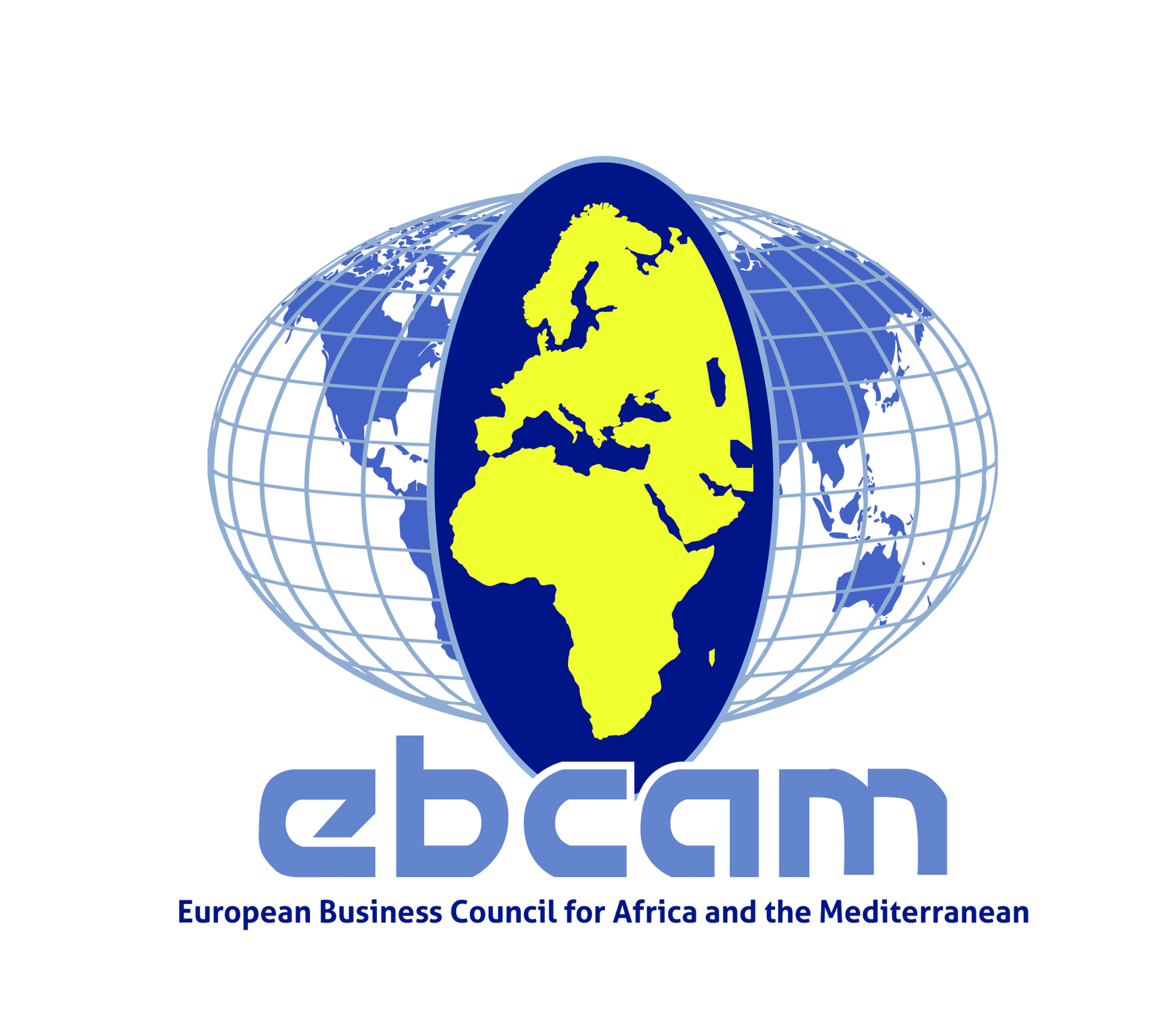 You can find EBCAM's members upcoming events here.
14th German-African Energy Forum: "A Green Deal with Africa? Innovation for a Carbon-Neutral Economic Transformation"

March 25th-26th, 2020, Hamburg, Germany
The 14th German-African Energy Forum focuses on innovative solutions for a carbon-neutral economic Transformation of the African continent. In addition to discussing whether a carbon-neutral industrialization can be achieved and showcasing German-African lighthouse projects as first milestones in the realization of such a transformation, the conference will also focus on specific renewable energies such as hydropower, power-to-x, green energy solutions for local value addition and the scaling up of off-grid energy solutions.
More information here
Register here
The Africa Debate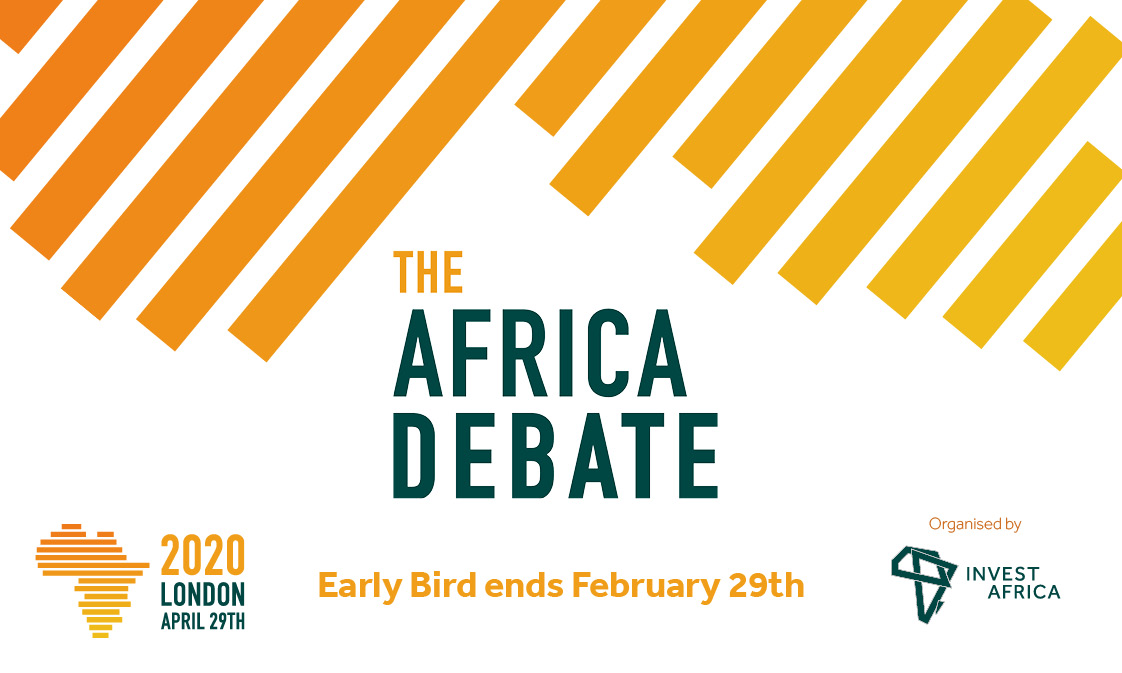 Wednesday, 29th of April 2020/ The Guildhall, London
Don't pay more than you have to at The Africa Debate 2020. Join 300 attendees from diverse sectors and countries, and confirmed speakers from CDC Group, Aggreko, Denham Capital and MAX.NG amongst others.
Invest Africa Ltd's flagship forum is an opportunity for those in positions to shape Africa's economies to discuss how to build and support sustainable businesses that respond to the long-term needs of the continent.
Click here to register
Supply Chain Seminar - 6th, February - Antwerp, Belgium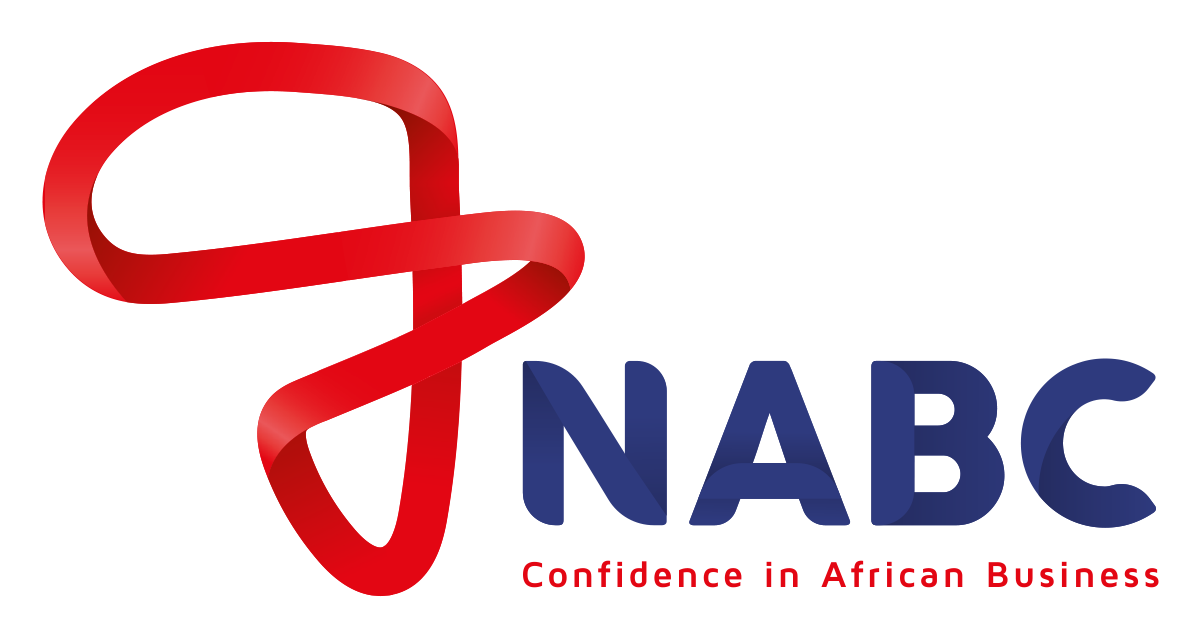 SUPPLY CHAIN SEMINAR
Thursday, 6th of February 2020 | SGS House, Antwerp, Belgium
On the 6th of February 2020, the NABC in cooperation with our strategic partner SGS, is organizing a Supply Chain Seminar in Antwerp, Belgium.

During the day, the attendees will have a chance to gain information on various topics under the umbrella term of Supply Chain such as dangerous good and sampling service, product export compliance as well as learn about the process of obtaining ISO certification among many other highly relevant topics discussed in "sofa talks" sessions. The Supply Chain Seminar is a unique opportunity to gain knowledge as well as to network with supply chain specialists. The seminar will conclude with networking reception.

The participation is free of costs.
Business Mission to Djibouti by Eastern Africa Association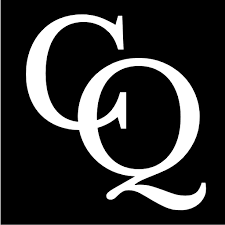 Djibouti, on the Horn of Africa, is a major gateway connecting global trade routes to landlocked countries in East Africa including Ethiopia. The country's International Free Trade Zone (DIFTZ) is already enhancing domestic growth and attracting a growing number of international companies, only one year on from its launch. There are already over 80 companies signed up to the zone, from the trade and logistics sectors. These companies come from around the world, including Ethiopia, Europe, the Middle East and China. With the Djibouti International Hotel and the Djibouti International Tower inaugurated last month, and the upcoming connection to Doraleh multipurpose port, yet more international investors and businesses are expected to join soon.
The Djibouti Damerjog Industrial Development (DDID) is also under development and will create complementary opportunities alongside DIFTZ. DDID will include the country's second oil terminal, as well as a zone dedicated to heavy industry. The work is scheduled for completion next year.
The Eastern Africa Association is planning to organise and lead a Business Mission to Djibouti from February 24th-26th 2020. This will be open to anyone who is interested in joining what promises to be a very interesting visit, hosted mainly by the Port and Free Zones Authority, with the confirmed support from the EU Head of Delegation. It will be followed the next 2 days (February 27th and 28th) by political and economic briefings on Ethiopia. Please contact the EBCAM office for further details
The Annual Debate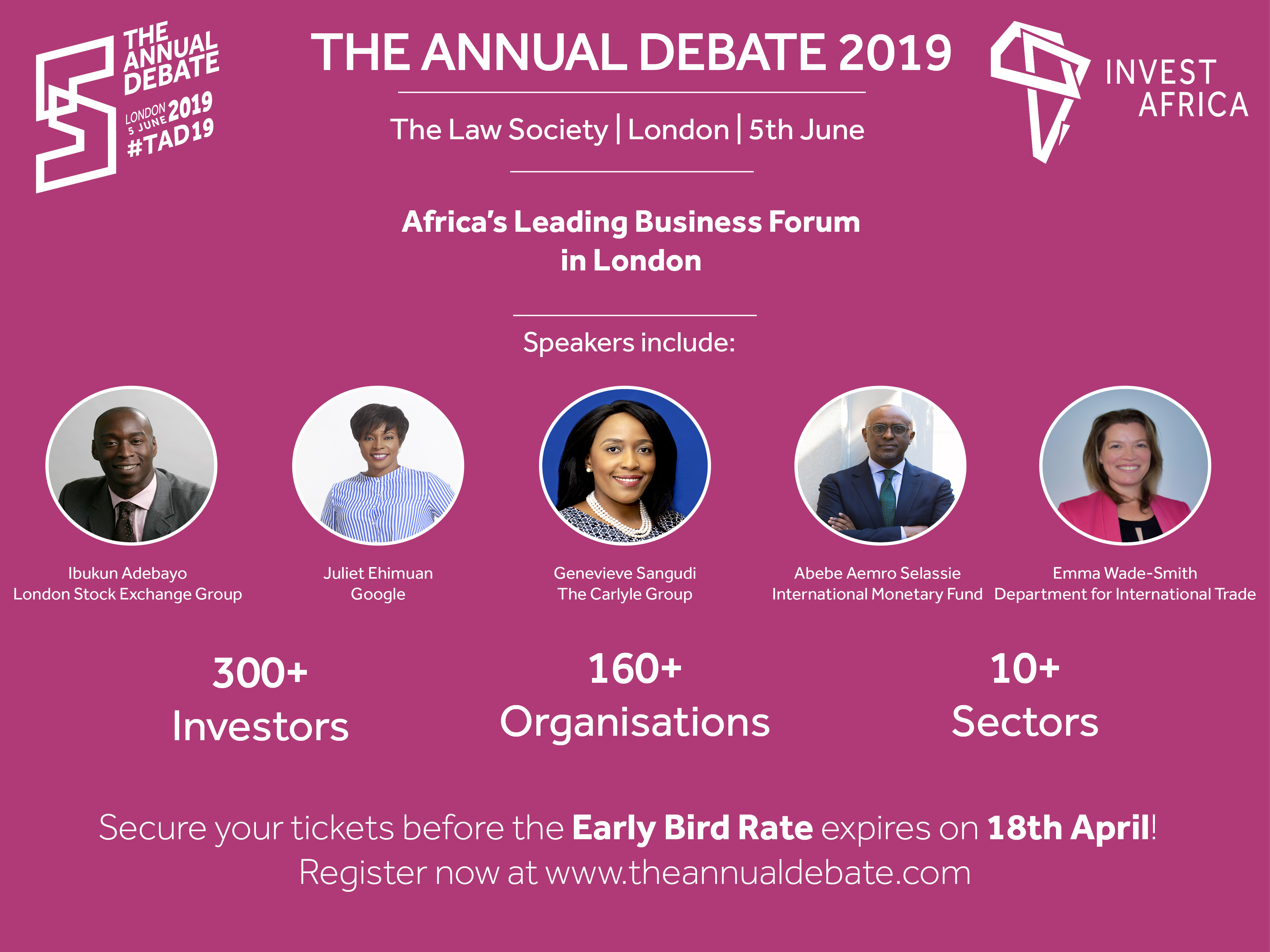 Don't miss out on the EARLY BIRD RATE for this year's Annual Debate, ending on 18TH APRIL! Invest Africa's flagship forum brings together global businesses, investors, thought leaders and policy makers under one roof to share their perspectives on African trade and investment opportunities. With more than 300 attendees from diverse sectors and countries, and confirmed speakers from GOOGLE, THE IMF, THE CARLYLE GROUP AND THE JSE AMONGST OTHERS, secure your place at http://www.theannualdebate.com/book-now.

Invest Africa upcoming event 2019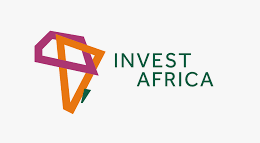 The Importance of Governance and Business Ethics with Brand South Africa - February 26, 2019
Invest Africa and Brand SA are delighted to invite you to our Members event on 'The Importance of Governance and Business Ethics with Brand SA' , looking at the ongoing consideration of corporate governance developments in South Africa and its importance for its continued development in the country and the region.
Brand South Africa was established in August 2002 to help create a positive and compelling brand image for South Africa.
At that time, the world was unsure about what to think of South Africa, with many different messages being sent out by various sources. This did very little to build the country's brand and it was evident that to attract tourism and investment there was a need to co-ordinate marketing initiatives to make them more effective.
This led to the creation of Brand South Africa, whose main objective is the marketing of South Africa through the Brand South Africa campaign.
There are many benefits to having a consolidated brand image, with the most important being that a consistent Brand South Africa message creates strategic advantages in terms of trade and tourism for the country in an increasingly competitive marketplace.
Email This email address is being protected from spambots. You need JavaScript enabled to view it. to register your interest.
Invest Africa upcoming event 2018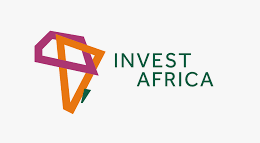 SUBSTAINABLE ENERGY IN SOUTH AFRICA - 29 OCTOBER 2018
Invest Africa is delighted to host a 'Renewable Energy in South Africa' panel in partnership with Brand South Africa.
South Africa has recently signed renewable energy contracts worth $4.7 billion with independent power producers, in the first major investment deal under President Cyril Ramaphosa. A consortium of key players that include multilateral and development finance institutions will play a great role in achieving the country's targets. This panel will highlight key investment opportunities within the renewable energy sector including wind, solar, thermal and hydro power. Confirmed panellists include Jasandra Nyker, CEO of BioTherm Energy, Linda Mabhena-Olagunju, Managing Director of DLO Energy Resources, and Scott Mackin, Managing Partner and Head of the Power Deal Team, Denham Capital. Moderator: Guy Winter, Partner, Addleshaw Goddard.
More information
DLO AFRICA POWER ROUNDTABLE - 30 OCTOBER 2018
he DLO Africa Power Roundtable is a platform that hosts various gatherings of government, key investors and stakeholders in Africa's energy sector with the objective of encouraging investment. Now in its 7th year the platform has hosted a number of events in Africa and has had success in bringing together key sector players and stakeholders. Join us from 30 – 31 October to hear opportunities for investment in energy across Africa, with keynote addresses from Energy Ministers from South Africa, Zimbabwe, Ghana and Cote d'Ivoire.
View the full programme here.
THE FUTURE OF ENERGY IN AFRICA - 01 NOVEMBER 2018
The energy sector in Africa has received much attention from businesses and investors over the past ten years. The African Development Bank's landmark 'New Deal on Energy for Africa', launched in 2015 with the aim of achieving universal access to electricity by 2025 and bolstering growth prospects across the continent, has been key to shaping the sector's evolution. The coming years will bring further shifts in policy priorities and investment trends, heralding both new opportunities and fresh challenges
Information and Registration