Africa and ADR in an evolving landscape - 18 Novembre 2020 (online event)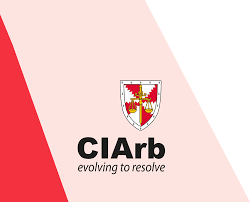 The Chartered Institute of Arbitrators (Kenya Branch), will host this 4th International Conference on how Africa is evolving and strengthening its practice of ADR. With the COVID-19 Pandemic, it brings the thought-provoking questions on how Africa is prepared to continue to grow and explore the ADR space in the regional and internationally. The conference will bring together Practicing Arbitrators, and Institutions promoting and championing ADR.
We have lined up session topics includingArbitration and technology in Africa during and after COVID-19
• African Continental Free Trade Area (AfCFTA)impact on arbitral practice
• African states at ICSID: experiences and prospects
• Dispute resolution in FIDIC Contracts
• Regional courts and arbitration
• 3rd party funding and investment arbitration
• Round Table discussion: Moving into the Future
Special sessions have also been lined up to engage in deeper discussions and Additional sessions to promote conversation among the young professionals and Launch event for Women in ADR.