The Guinea Investment Forum - 24-26 February 2021 (online event)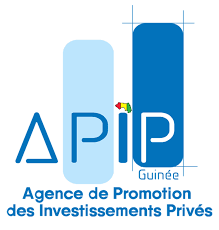 The Guinea Investment Forum will take place on 24-26 February 2021.
International participants can join virtually through our event platform.
A selected number of participants will convene physically at the Sheraton Grand Conakry.
The event will be a combination of high-level plenary presentations outlining the investment opportunities available in Guinea and incentives being offered by government and private one-to-one meetings, deal rooms with selected projects for specific investment discussions.
The GUIF is the result of joint efforts by the Agency for the Promotion of Private Investments (APIP-Guinea) and its partners, the African Development Bank (AfDB) and the World Bank through its subsidiary International Finance Corporation (IFC) which aim to discover, exchange and share the new economic momentum of the Republic of Guinea.
Keys to Success Doing Business in Africa Webinar: Energy - 25 February 2021 (online event)

Overview
Join members of the PAC-DBIA representing leading U.S. energy firms GE, Kosmos Energy and Synnove Energy and investment firm CrossBoundary Group for a webinar exploring keys to success doing business in Africa.
Objectives
Learn how to take advantage of the numerous opportunities in Africa from members of the President's Advisory Council on Doing Business in Africa who are key players in this exciting market.
Event Information
There is enormous demand for energy in Africa. Nearly 600 million people in sub-Saharan Africa, two-thirds of the globe, lack access to grid electricity.
McKinsey & Company forecasts that Africa's demand for electricity will quadruple between 2010 and 2040.
This webinar will feature practical lessons learned and case studies from PAC-DBIA members' experiences entering, expanding and operating businesses in Africa.
The webinar will also feature an interactive Q&A session.
Africa Economic Outlook 2021 Final Session in a 3-part Webinar Series - February 23, 2021 (online event)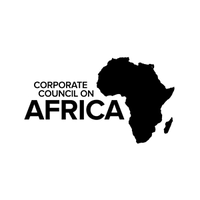 CCA is delighted to host Dr. Rabah Arezki, Chief Economist and Vice President, Economic Governance and Knowledge Management, African Development Bank Group, Dr. Rita Babihuga-Nsanze, Chief Economist Officer, Africa Finance Corporation and Dr. Hippolyte Fofack, Chief Economist and Director, Research and International Cooperation, Afrexim Bank, who will offer their expert views on Africa's economic outlook in 2021 with a focus on key trade, investment, and business trends and challenges as countries implement post-COVID-19 economic recovery strategies.
PAFO-COLEACP Session Innovation N°3 | Innovation session N°3 - March 18, 2021 (Online Event)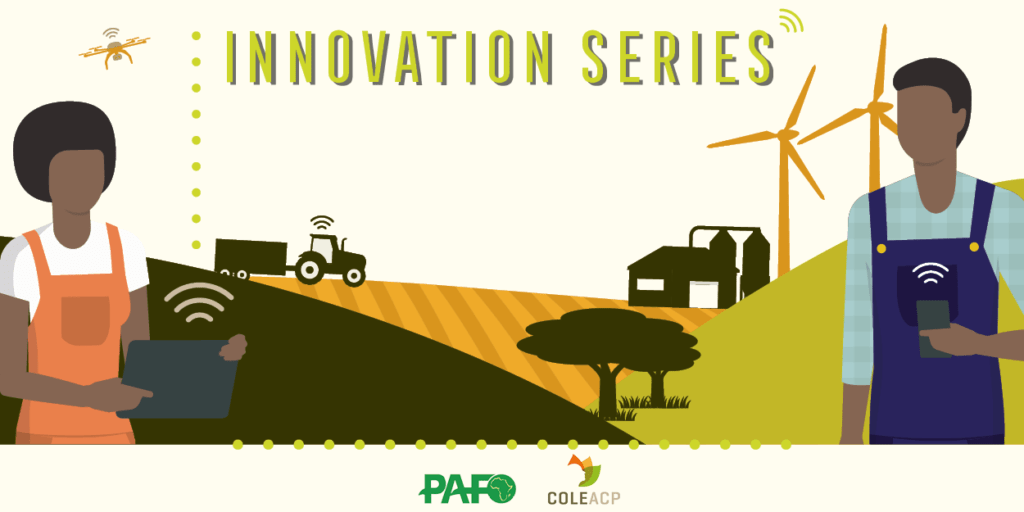 The Nest featuring Medsaf and Epione - Health-tech in Africa: Democratizing Healthcare for the World's Fastest Growing Population - 18 February 2021 (online event)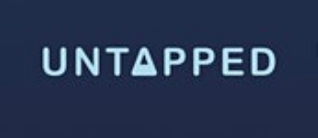 Invest Africa is delighted to partner with Untapped, a leading entrepreneur investment platform, to present this month's episode featuring African startups and global investors actively involved in the health-tech industry.
The Nest is a monthly investment pitch platform that connects entrepreneurs in emerging markets to investors, ecosystem builders, and industry players around the world.
On February 18th, join us online and in Cape Town to watch two of Africa's leading Healthtech startups pitch to a group of international angel investors for funding, feedback and global recognition.
Africa Economic Outlook 2021 :Second Session in a 3-part Webinar Series - 16 February 2021 (online event)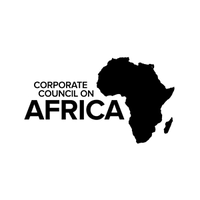 CCA is delighted to host H.E. Wamkele Mene, Secretary General, AfCFTA Secretariat who will offer his expert views on Africa's economic outlook in 2021 particularly in light of AfCFTA trading which began since January 2021. Secretary-General Mene will highlight what AfCFTA implementation means in terms of intra-African trade as well as trade with the United States and other global partners. SG Mene will also provide insights on trade and investment opportunities for U.S. investors and businesses operating in Africa. The discussion will be moderated by Dr. Witney Schneidman, Senior International Advisor for Africa, Covington. Stephen Lande, President, Manchester Trade and an international trade expert will deliver the closing remarks.
NDC Private Sector Reports for Africa - 18 February 2021 (online event)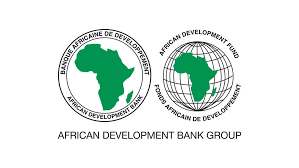 Climate action not only presents profitable investment opportunities for the private sector but also helps protect those investments from the devastating impacts of climate change. To support the private sector with climate action, the African Development Bank, in partnership with the Fund for African Private Sector Assistance (FAPA), in 2019 launched the Private Sector Investment Initiative for Nationally Determined Contributions (NDCs) in Africa in six pilot countries – Angola, Egypt, Morocco, Mozambique, Nigeria and South Africa.
Among other key outputs under the initiative, seven scoping reports were developed: one Africa-wide report and six country reports to cover the six pilot countries. The studies identify opportunities and entry points for private sector participation in NDC implementation in Africa and each pilot country. The reports highlight key case studies that showcase replicable and scalable private sector innovation in the fight against climate change. The studies also recommend solutions to the challenges to private sector participation in NDC implementation.
This event aims to bring together investment officers at the Bank, other financial institutions, the private sector, policymakers, development partners, civil society and the media to discuss the key findings of the scoping studies and explore the path towards scaling climate-smart private sector investments in Africa.
Development challenges and opportunities facing Africa's mineral sector - 25 February 2021 (online event)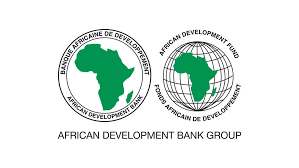 The African Development Bank's African Natural Resources Centre (ANRC) and African Legal Support Facility (ALSF) will join the Nordic Africa Institute in hosting a webinar titled, Minerals and Africa's Development: Challenges and Opportunities.
The webinar is part of an ongoing series on Africa's COVID-19 response and the Extractives Sector that is exploring the role of the extractives sector in supporting the continent's development and post COVID-19 recovery.
This session will delve deeply into key issues discussed in the International Study Group (ISG) Report on Minerals and Africa's Development and the Africa Mining Vision (AMV) and their relevance in contemporary times, and identify practical measures to ensure the sector can strengthen Africa's resilience and sustainable growth during and beyond the pandemic.
Fintech & Nigeria: Harnessing Nigeria's Fintech Potential - 11 February 2021 (online event)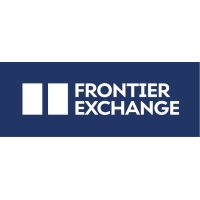 Banking in Nigeria remains an attractive sector, with over $9 billion in value pools. Although financial penetration remains low across the country, approximately 40% of the country, fintech provides a unique opportunity to service payments, short-term loans, savings and pension products to the entire community. Despite the growing competition within the fintech environment in Nigeria, it still accounts for under 2% of banking revenue. As the world moves towards a cashless economy, driven by the Covid crisis, fintech offers inclusive access to the entire population

Join our exclusive webinar, at 1PM (GMT)/ 2PM (WAT) focusing on the fintech industry in Nigeria and its potential in the coming years. Meet the panel.
Preparing for the next pandemic: A conversation with Africa CDC Director John Nkengasong - 12 February 2021 (online event)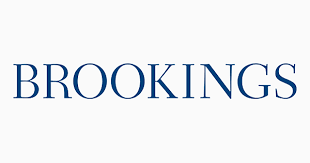 Initial dire predictions around the spread of the deadly COVID-19 pandemic in sub-Saharan Africa have not come to pass. The fragility of many of Africa's health systems—including underfunded hospitals, low doctor-to-patient ratios, high disease burdens, and gaps in access to vital pharmaceuticals and medical supplies such as ventilators—at first portended devastating outcomes for Africa's citizens. So far, though, Africa has not been hit as hard as other regions of the world, partly due to efforts at the continental, national, and even individual levels of citizens who responded expeditiously to the lockdown and other measures. Then again, the continent is not yet out of the woods when it comes to the pandemic, especially as new, more infectious variants spread around the world.
Importantly, and unfortunately, COVID-19 will also likely not be the last pandemic, and Africa's outcomes next time could very well be different. Lingering gaps in access to care (including medical staff and supplies), growing antibiotic resistance, increased incidence of noncommunicable diseases, and low levels of human development will continue to complicate Africa's efforts to protect and improve the health of its citizens. With these obstacles in mind, how might and should Africa and its global partners improve their responses to current and future threats? What lessons have we learned from COVID-19, Ebola, and other endemic diseases that policymakers and implementers can apply going forward?