Crisis Group – The Week of 8 – 15 March 2019

ON OUR RADAR
Four conflict trends as seen by Crisis Group analysts

➤ Venezuela: The U.S. said on Tuesday it will withdraw its few remaining diplomats, and announced forthcoming new sanctions, as blackouts continue to affect millions. Crisis Group expert Phil Gunson does not believe the embassy closure augurs imminent military intervention, though it ratchets up tensions. He says the power cuts show ordinary Venezuelans what is in store as the crisis drags on.

➤ Algeria: Facing a groundswell of popular opposition, President Abdelaziz Bouteflika on Tuesday renounced his intent to serve another term and postponed elections scheduled for 18 April. Crisis Group expert Michael Ayari says this represents mixed news for protesters: they forced Bouteflika to abandon a bid for a fifth term but by default may now have him for an indefinite fourth one.

➤ Libya: A recent offensive has consolidated the Libyan National Army's (LNA) control over much of the south west, including its oilfields. Crisis Group expert Claudia Gazzini says the LNA, led by Field Marshal Khalifa Haftar, has not given up on advancing militarily into western Libya. Efforts are ongoing, however, to negotiate a political compromise with Tripoli authorities.

➤ Afghanistan: The U.S. and Taliban ended sixteen days of talks on Tuesday, with both sides reporting progress and promising to meet again soon. Crisis Group expert Laurel Miller says the talks helped each side understand the other's positions. At the same time, divergence between the U.S. and Afghan government – signified by the Afghan national security adviser's harsh remarks in Washington on Thursday – could hamper the peace process.
West Africa Brief

West Africa Brief
6 - 28 February 2019| PDF
▶ Fespaco turns 50
▶ Beating famine in the Sahel
▶ Senegal: Macky Sall wins re-election
▶ Nigeria: President Buhari wins second term
▶ Must read: Suffering in silence
▶ Must read: Contemporary civil-military relations in the Sahel
▶ Opinion: In the Sahel, the vacuum left by the state is fanning the flames of terrorism
▶ Who's who: Aishatu Binani, senator of Adamawa Central
▶ Maps & Facts: Voter turnout in West Africa
ecdpm - Weekly Compass 5 - 12 March 2018

ECDPM's weekly update on EU - Africa relations and international cooperation
The need for more effective integration of development and humanitarian areas of work is all the more important when governments are devising policies to tackle forced displacement. This was one of the key findings of the team of experts – two of them from ECDPM – selected by the Finnish foreign ministry to evaluate the coherence between the country's development policy and the objective of dealing with forced displacement.
Meanwhile, the head of ECDPM's team working on agricultural transformation, Francesco Rampa, tells us in a video interview about his role as a member of the Task Force Rural Africa. This was a major opportunity to feed into and shape the policy of the European Commission on strengthening the partnership between Europe and the food and farming sector in Africa.
One of the findings highlighted by the task force is the need for a proper territorial development strategy. Clearly, a truly regional approach in handling essential resources is necessary. Ahead of Water Day, on 22 March, we have looked at Mali's ambivalent attitudes towards the regional river basin organisations, as it tries to reconcile its national and regional interests in the management of the resource that is becoming scarcer every day: water.
Crisis Group – The Week of 1 – 8 March 2019

ON OUR RADAR
Four conflict trends as seen by Crisis Group analysts

➤ Algeria: Tens of thousands of people have staged daily protests across Algeria to oppose President Bouteflika's decision to run for a fifth term. Crisis Group expert Michaël Ayari says the scale of the demonstrations, which have so far been largely peaceful, have not been witnessed in Algeria for decades and could mark a political turning point.

➤ Israel/Palestine: Tensions over Jerusalem's Holy Esplanade continue after the Islamic Waqf rejected Israel's ultimatum to close the Bab al-Rahma building, reopened for the first time since Israel sealed it in 2003. Crisis Group expert Ofer Zalzberg says the highly symbolic dispute puts significant strain on Israel's relations with Jordan, the site's Muslim custodian, perilously harming the popularity of their peace agreement.

➤ Venezuela: Opposition leader Juan Guaidó returned to Venezuela on Monday after a tour of South American capitals where he was received as interim president of the country. Crisis Group expert Phil Gunson says the government of Nicolás Maduro, which had threatened him with prosecution upon his arrival but has so far taken no action, must now decide how to respond to Guaidó's threat to call a series of public sector strikes.

➤ Zimbabwe: On Monday, the U.S. opted to extend sanctions on Zimbabwe by one year. Crisis Group expert Piers Pigou says in the context of current U.S. political dynamics and the recent violent repression evident in the Zimbabwean state, it would have been difficult for Harare to prevent these measures from being rolled over as they have been for the last fifteen years.
ecdpm - Weekly Compass 26 - 5 March 2019

ECDPM's weekly update on EU - Africa relations and international cooperation
People with radically different working methods and approaches can be strange bedfellows but often make a great couple. Conversely, having shared priorities and declared common goals should make it easier to listen to each other. But this is not always as straightforward as it seems.
Our latest Great Insights magazine, with Jeske van Seters and Poorva Karkare as guest editors, is entirely devoted to the relationship between civil society organisations and business, and how their partnerships can help implement the 2030 Sustainable Development Agenda. Despite some obvious differences and challenges, our contributors provide a multifaceted picture of this collaboration, offering many lessons from concrete examples.
Who should instead be totally on the same page are young people and governments when it comes to climate change. But, as you could clearly see in the eyes of 16-year-old Swedish climate activist Greta Thunberg after her meeting with European Commission president Juncker, there is a frustrating divide between the rhetoric of European and African politicians, and the demands of young people on both continents worried about their future.
And then there are those who have always ignored each other but that are now finding reasons to work together. The European Think Tanks Group looked at how food producers, retailers and consumers are starting to engage more and more with urban planners to find ways to feed rapidly-growing cities in a sustainable manner.
Read the blog
Crisis Group – The Week of 22 February – 1 March 2019

West Africa Brief

West Africa Brief
16 January - 5 February 2019| PDF
Niger transfers G5 Sahel presidency to Burkina Faso

UK's new Joint Sahel Department

International conference on the emergence of Africa

Ghana: Year of return for African diaspora

Gold at the crossroads

What a Waste 2.0

The war against schools in the Sahel

Ibrahim Coulibaly, ROPPA president

West Africa's growth prospects remain strong
Nurmara - February 2019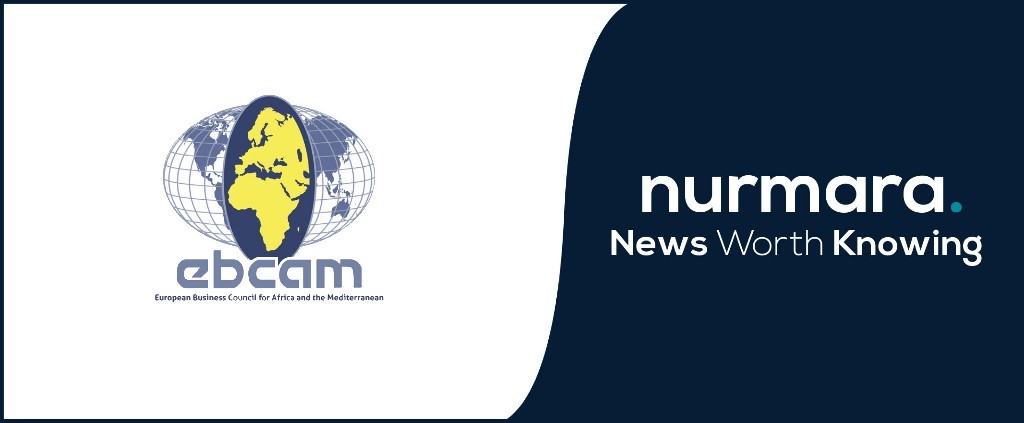 Crisis Group – The Week of 15 – 22 February 2019

The Week of 15 – 22 February 2019
ON OUR RADAR
Four conflict trends as seen by Crisis Group analysts

➤ India-Pakistan: A 14 February suicide attack by Pakistan-based militants in Indian-administered Kashmir killed more than 45 Indian soldiers. Crisis Group expert Laurel Miller says it is the worst terror attack in Kashmir for over three decades and could spark a sharp escalation in conflict between the nuclear-armed neighbours if India opts for even a limited retaliatory strike.
➤ Russia-Ukraine: The EU sanctioned eight Russians on Monday in connection with Moscow's 25 November use of force against Ukrainian naval vessels in waters off Crimea. Crisis Group expert Katharine Quinn-Judge says maritime tensions continue to simmer following this week's Russian live fire exercises south of the peninsula, which signal Moscow's preparedness to use force to defend its 2014 annexation.
➤ Sudan: Two months of anti-government street demonstrations continue to grip Sudan. Crisis Group expert Murithi Mutiga says the movement has kept up its momentum and participation has grown geographically and across socio-economic classes, leading to a stalemate between the government and protesters.
➤ Venezuela: President Maduro, who denies there is a humanitarian crisis, rejected aid from countries that recognise Juan Guaidó as president. Crisis Group expert Phil Gunson says armed forces have been ordered to block supplies at the border, and that there is little sign of the opposition realising its hopes that a moral dilemma will split the military and cause some to abandon the president.
ecdpm - Weekly Compass 12 - 19 February 2019

ECDPM's weekly update on EU - Africa relations and international cooperation
Controlled blackouts in South Africa are continuing this week, to ease the pressure on its national power grid. The broader puzzling question for the continent is why, while being endowed with a wealth of renewable and non-renewable energy sources, Africa suffers from a huge deficit of supply and distribution of energy. Addressing this issue was the logic behind the creation of a common grid and a cross-border market for 'pooling' electricity. Alfonso Medinilla, Bruce Byiers and Karim Karaki have looked at African power pools to highlight the advantages and obstacles for this type of arrangement.
Diverging national short-term priorities often trump regional commitments and cooperation. This has been a thread throughout most of our work on the political economy dynamics of regional integration in Africa. With Fabien Tondel's paper, we move from energy to livestock. But the message remains similar: despite the obvious advantages of tackling environmental, social and economic challenges at the regional level, we are still far away from a truly transnational approach.
Finally, San Bilal has looked at the European Fund for Sustainable Development ​Plus, one of the main pillars of the EU's next long-term budget proposals to attract private investment.
Read the blog