The Africa Investment Forum: catalyzing financing for game-changing Abidjan-Lagos highway project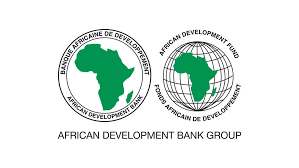 The construction of the 1,081-kilometer Abidjan-Lagos highway will have a significant impact on the economies of five West African countries - Côte d'Ivoire, Ghana, Togo, Benin and Nigeria. Valued at $15.6 billion and led by the Economic Commission of West African States, this transformative public-private partnership project was the largest investment opportunity showcased at the Africa Investment Forum(link is external) virtual boardrooms held from 15 to 17 March 2022.
The Africa Investment Forum is a transactional, multi-stakeholder and multi-disciplinary platform that raises capital for large-scale investments in Africa. In advance of the Market Days event planned for November 2022 in Abidjan, Côte d'Ivoire, the African Development Bank and the seven founding partners of the Africa Investment Forum hosted virtual boardroom sessions over three days to discuss and advance deals in the pipeline for the 2021 Market Days. This flagship, in-person meeting, was postponed due to the emergence of the Omicron variant of Covid-19.