Crisis Group: Weekly Updates

ON OUR RADAR
Four conflict trends as seen by Crisis Group analysts

➤ Algeria's nationwide protest movement is approaching its one-year anniversary. Crisis Group expert Michaël Béchir Ayari says demonstrators have filled the streets for fifty consecutive weeks but many are beginning to weigh other peaceful means to express their discontent, including legislative elections. The new government of President Abdelmadjid Tebboune faces a profound legitimacy crisis. Protesters, who are demanding wholesale constitutional reforms, may not be appeased by its recent good-will gestures, such as freeing imprisoned anti-government activists.

➤ El Salvador's President Nayib Bukele entered the Legislative Assembly with armed police officers and soldiers after lawmakers refused to convene to approve a loan for his security plan aimed at combating violent crime. Crisis Group expert Tiziano Breda says Bukele's show of strength has backfired. While the president enjoys domestic popularity, thanks in part to dramatically reducing murder rates, the gambit has damaged his image worldwide and fuelled fears of an authoritarian turn.

➤ President Duterte of the Philippines gave formal notice to terminate the 1998 bilateral Visiting Forces Agreement that permits U.S. forces to conduct humanitarian missions and military training. Crisis Group expert Georgi Engelbrecht says that while strained relations with Washington have been no secret since Duterte entered office in 2016, this decision marks a significant blow. The agreement could be renegotiated later but its termination might hinder progress in law enforcement and counter-terrorism efforts, particularly in conflict-affected areas of Muslim Mindanao.

➤ Sudan's transitional government indicated its support for former president Omar al-Bashir to be tried by the International Criminal Court and advanced its bid for removal from the U.S. State Sponsors of Terrorism list by agreeing compensation for the victims of the 2000 USS Cole bombing in Yemen. While Sudan must still provide compensation for victims of al-Qaeda embassy bombings in Dar es Salaam and Nairobi to rescind its designation, Crisis Group expert Jonas Horner says these steps bring Khartoum closer to shedding its pariah status under Bashir and courting Western donors to help revitalise its ailing economy.
Crisis Group: Weekly Update

ON OUR RADAR
Four conflict trends as seen by Crisis Group analysts

➤ Central African Republic: This week marked the first anniversary of the peace agreement between the government and fourteen armed groups aimed at ending six years of war. Crisis Group expert Richard Moncrieff says the deal has been only partially successful as smaller armed groups have broadly adhered to its terms while violence in the country's north and centre has risen in recent months. The deal is likely to come under greater pressure ahead of elections in December 2020.

➤ South Africa: President Cyril Ramaphosa assumes the rotational African Union (AU) chair this weekend when leaders meet for the annual AU summit. Crisis Group expert Elissa Jobson says South Africa has punched below its weight abroad for more than a decade, but simultaneously taking the helm at the AU and holding a seat on the UN Security Council should provide Pretoria with a rare opportunity to focus attention on deadly conflicts that are important not only to its national interests but also to the AU and UN agendas.

➤ South Sudan: Deadlock persists in talks between President Kiir and main rebel leader Riek Machar over outstanding issues like the number and border of states. Crisis Group expert Alan Boswell warns that there is a growing risk that they fail to form a unity government by the 22 February deadline. The deadline has already been extended twice and the peace process could collapse if regional heads of state, which are due to meet in an extraordinary summit on Saturday, fail to broker a path forward.

➤ Syria: The Russian-backed government assault on Idlib made incremental military gains while the civilian toll continues to rise. If the government opts for an all-out offensive, it could trigger the worst humanitarian catastrophe of the Syrian war. Crisis Group expert Dareen Khalifa warns that it would also escalate tensions between Russia and Turkey, risk further confrontations between Turkish and Syrian forces, push more Syrians toward, and possibly across, the Turkish border, and scatter jihadist fighters across the region.
Read the full article
here
Invest Africa Week In Review - Chinese imports from Nigeria increased by more than 70%
Chinese imports from Nigeria increased by more than 70% ―Envoy
Chinese Ambassador to Nigeria, Zhou Pinjiang, has said that Chinese imports from Nigeria last year increased by more than 70%.
The Envoy made this known during events to mark the Chinese New Year also known as Spring Festival, held on Saturday in Abuja.
"China-Nigeria relations have been very productive and we face new opportunities to grow relations. There is the Forum of China Africa Cooperation (FOCAC) framework.
"China and Nigeria cooperation is highly complementary and working together; we take advantage of each other's strengths and explore cooperation potentials across board, culture, agriculture and industrialization.
Read the whole article here
Crisis Group - Watch List 2020

Watch List 2020
Crisis Group - Averting Proxy Wars in the Eastern Congo and Great Lakes

Averting Proxy Wars in the Eastern DR Congo and Great Lakes
What's new? Tensions are mounting in Africa's Great Lakes region among Burundi, Rwanda and Uganda, all of which allegedly back insurgents based in the eastern Democratic Republic of Congo (DRC). At the same time, Congolese President Félix Tshisekedi is considering inviting these countries into the DRC to fight groups they respectively oppose.
Why does it matter? Given their growing animosity, these three countries, if invited into the DRC, could escalate support to allied militias while targeting enemies. The DRC's neighbours have historically used militias operating there against one another. A new proxy struggle could further destabilise the DRC and even provoke a full-blown regional security crisis.
What should be done? Instead of involving neighbours in military operations, Tshisekedi should redouble his diplomatic efforts to ease regional frictions, building on a recent joint DRC-Angolan initiative and drawing on the UN, U.S., UK and France for support.
Read the whole article here
Business Daily Africa - Start-ups Chalk up $428.91 Million Funding (Kenya)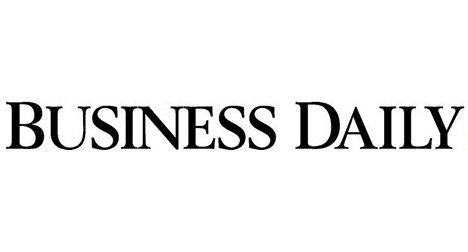 Start-ups Chalk up $428.91 Million Funding (Kenya)
Kenya came only second to Nigeria in the amount received during the year, indicating the attractiveness of the country to deal financiers.
Companies in fintech and agritech topped in terms of the destinations of the investment, a trend they have maintained for several years.
WeeTracker report says that African start-ups got a total of $1.34 billion (equivalent to Sh135.9 billion).
Read the whole article here
The Africa Report - Moody pessimistic on sub-Saharan Africa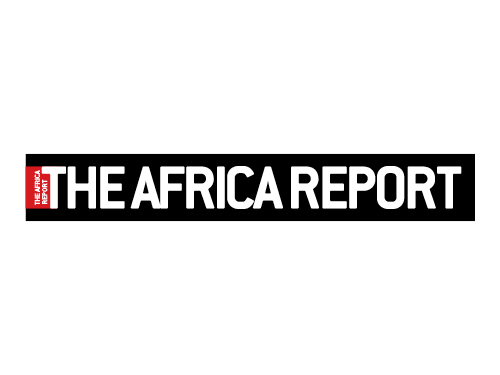 Moody pessimistic on sub-Saharan Africa
Despite a slight recovery in growth, the Moody's agency considers sub-Saharan Africa to be too indebted to cope with possible external commercial, financial or climatic shocks.
Read the whole article here
The Africa Report-China's infrastructure finance model is changing. Here's how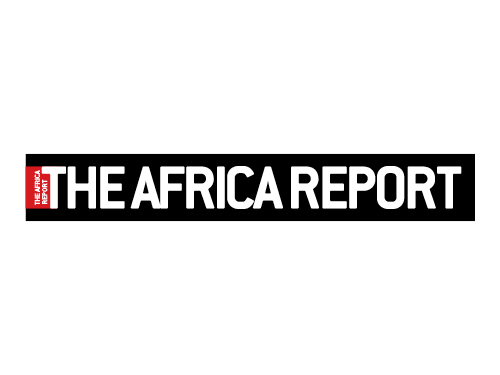 China's infrastructure finance model is changing. Here's how
For several years now, as debt levels in a number of African countries have risen to alarming heights, Chinese and African officials have been looking for new ways to evolve the traditional resource-for-infrastructure (RFI) deals.
Read the whole article here
ECDPM - New Year, new Aspirations for Europe-Africa relations?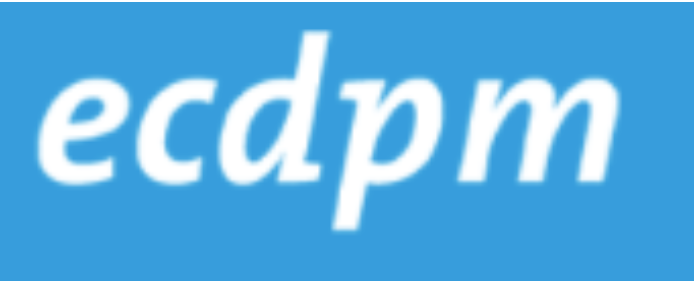 Crisis Group - Weekly Update

ON OUR RADAR
Four conflict trends as seen by Crisis Group analysts

➤ Kenya: An Al-Shabaab attack on the Manda Bay Airfield on Sunday killed one American soldier and two U.S. military contractors. Crisis Group expert Murithi Mutiga says the attack marked the first time that the militant group had targeted a Kenyan military facility housing U.S. forces. Al-Shabaab remains a resilient organisation that has shown a continued capacity to stage assaults in Somalia and neighbouring countries, despite a decade-long effort by African Union troops to combat its insurgency.
➤ Libya: Presidents Erdoğan and Putin called for a ceasefire in Libya, only days after Ankara deployed Turkish officers and allied Syrian fighters. Crisis Group expert Claudia Gazzini says Turkey's intervention, aimed at preventing the Tripoli government's collapse and safeguarding a maritime deal, is not entirely at odds with the sudden call for a ceasefire. Ankara hopes that recalibrating the balance of power on the ground will create more propitious conditions for peace talks, but it is unclear whether the rival Libyan factions that Ankara and Moscow respectively support will actually halt hostilities.
➤ Nigeria: Chad withdrew its 1,200-strong military force from Nigeria's northern Borno region. The force was deployed in early 2019 to fight the Islamic State in West Africa Province (ISWAP), a Boko Haram splinter faction. Crisis Group consultant Vincent Foucher says Chad's withdrawal may be motivated by the need to address mounting jihadist attacks on its own territory. In Nigeria, there is a risk that ISWAP could quickly capitalise on the departure. The group launched an unsuccessful attack soon after the withdrawal on the former Chadian base in Monguno, one of the largest cities in the state
Read the whole article here